DoorDash and Chase, undeterred by the uncertain economy and growing concerns of a recession, have launched their first co-branded credit card. 
It is called the DoorDash Rewards Mastercard. It is a no fee World Elite Mastercard that is aimed at driving traffic to local businesses both on and off the platform while rewarding cardholders on every purchase.
Credit card users will not only get unlimited cash back for DoorDash and Caviar orders, but they will also get rewards for all other online and in-store purchases including at grocery stores, restaurants and other national and local retailers, the companies announced in a joint statement. 
DOORDASH, ALDI EXPAND NATIONWIDE GROCERY DELIVERY TO OVER 2,100 LOCATIONS: 'HIGHLY REQUESTED'
"Our business relies on local merchants," DoorDash Chief Business Officer Keith Yandell told FOX Business. "We need them to thrive in order for us to be successful, and we know that only part of their business happens online." 
Yandell said the company stands to benefit if it can help its partners get more business in store.
"That's going to help us continue to have superior selection and develop better relationships with merchants," he continued.  
Ed Olebe, president of co-brand cards at Chase, is confident about launching the card despite growing concerns of the economy. Regardless of the macroeconomic conditions, the card is "going to unlock a ton of value" and offer shoppers "immediate savings" he said. 
Credit card holders will get 4% cashback with DoorDash and Caviar orders "from hundreds of thousands of merchants," the companies said. 
They will also get 3% cash back on dining and 2% on grocery store purchases. This applies to both online and in-store purchases. 
DEMAND FOR GROCERY DELIVERY COOLS AS FOOD COSTS RISE
Customers will also get 1% cash back on all other purchases including at convince stores, flower shops or even pet stores as well as local and national retailers, according to the companies. 
To further entice shoppers and avid DoorDash users, new cardmembers will also get a year of DashPass for free with the ability to extend complimentary DashPass every anniversary year they spend $10,000. 
DoorDash touted that it is the only no-fee credit card that allows users to earn free DashPass membership.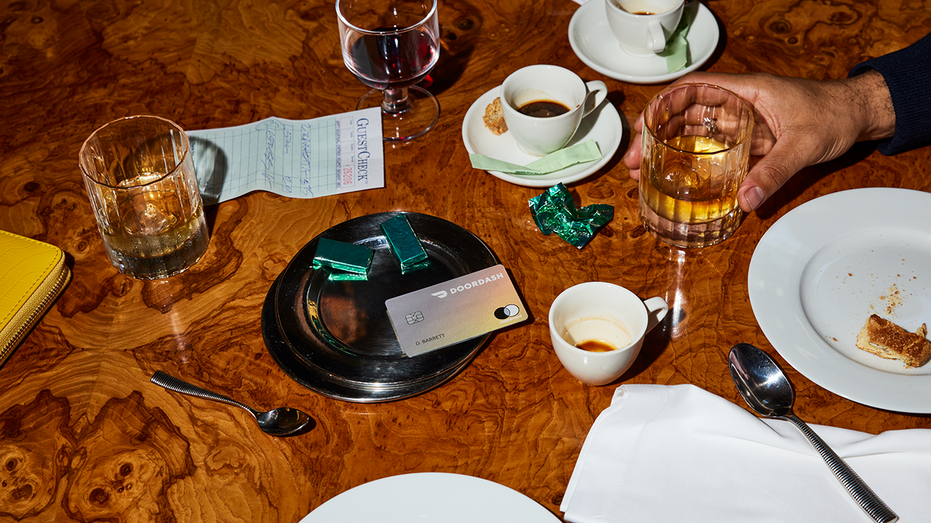 For a limited time, cardholders will also get $100 cash bonus after spending $500 on purchases in the first three months from account opening, according to the companies. 
Mastercard is also attempting to sweeten the deal by offering benefits such as $5 off the first DoorDash order every month for eligible DashPass members. 
"The timing of the card is more about when was it ready versus trying to time the market and time the economy," Olebe said. 
He explained that the company plans for the long haul given the fact that the market will ebb and flow. 
"We think this is a great business that goes across decades really," Olebe said. "We're going to build longstanding products that people will love for many years." 
Read the full article here